Hello, Dreamers and Doers do you know the Joys of Franchise Ownership? 🌟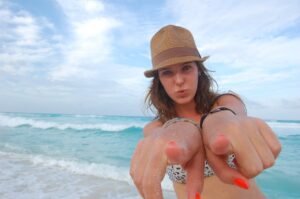 It truly is the "gift that keeps on giving"
Are you intrigued by the joys of franchise ownership and wonder why owning a franchise can be a savvy investment? If so, you're in the right place! Get your favorite franchise coffee ready, as we dive deep into the lucrative world of becoming a franchisee and how it's the perfect blend of entrepreneurship and a proven business model.
The Best of Both Worlds: Franchise Business Model 🌍
Imagine combining the excitement of entrepreneurship with the security of a time-tested franchise business model. Sounds like a dream, doesn't it? Ultimately, Franchise ownership offers you the unique opportunity to be the captain of your own ship, but with a well-detailed map and compass—aka a franchise business plan and training programs—to guide you.
Built-in Fan Base: The Existing Customer Loyalty, now that will bring Joy to Franchise owners 🎉
Launching your franchise venture with a built-in customer base is like starting a marathon at the halfway mark. The brand's existing customer loyalty means people already know and love what you offer. So, you can focus on franchise risk management and stellar customer service instead of explaining your products or services.
Training Wheels Included: Franchise Training Programs, just one of the benefits of owning a franchise 🚴‍♂️
One of the biggest benefits of franchise ownership is the top-notch franchise training programs that come with it. As a result, you don't need to fumble around trying to navigate franchise operations on your own. These training systems guide you through managing your franchise processes, and you'll also join a community of franchisees offering peer support.
Tried and Tested: Franchise Risk Management 🛠
Choosing to invest in a franchise means you're backed by a well-oiled franchise business structure. You get access to a franchise operations manual, marketing resources, and franchise risk management plans, making the path to franchise ownership smooth and straightforward.
A Safety Net of Franchisee Support Services 🌐
While managing risks in franchising is a given, owning a franchise comes with fewer uncertainties than an independent startup. You get franchisee support services that catch you when you stumble. Also, making it a safer investment opportunity for aspiring entrepreneurs.
Celebrating the Little Wins with Franchise Success Stories 🎈
The road to becoming a successful franchisee is paved with small victories. Whether it's getting your first repeat customer or achieving a new sales record, franchise ownership allows you to join the ranks of franchise success stories by celebrating these wins as part of a larger, supportive franchisee network. Jump on a call and get a clear understanding to the Joys of Franchise ownership!
Ready to start your franchise journey? This blog post is your go-to guide for understanding the advantages of owning a franchise. With the right blend of independence, community, and a proven franchise business model, franchise ownership truly is the gift that keeps on giving!
Till next time, stay inspired and keep dreaming big!
Happy Franchising! 🎊
---
Whether you're pondering about investing in a franchise or are keen to understand the benefits of franchise ownership, this blog post is a must-read. From franchise training programs to franchise risk management, get a comprehensive view of what it takes to become a successful franchisee.